Rick Sense, Envision Board member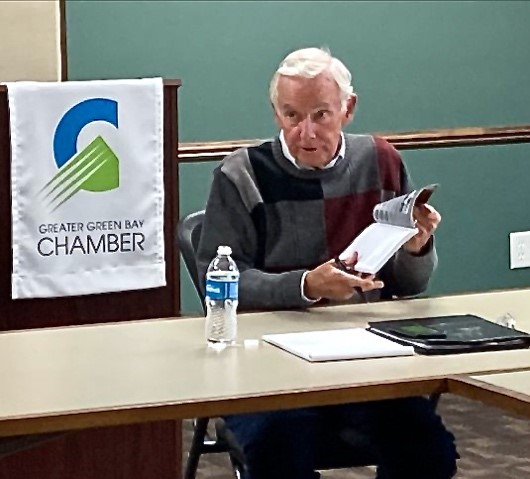 Recently, the Greater Green Bay Chamber completed the fifth chapter of its Member Book Club. This edition focused on the book, The Golden Age of Brown County Enterprise: Their CEOs, Strategies and Teams, written by Phil Hauck. Phil was gracious enough to lead this three-week read and discussion. Hauck, the author, former reporter at The Wall Street Journal, Vistage CEO Group facilitator, and current leader of Envision Greater Green Bay board, provided great insight and perspective on the content of his book and on the highly successful corporate generation highlighted in his work.
Participants in the book club included CEOs and senior leadership positions within organizations across Greater Green Bay. The feedback received from the participants was strong and the book was very well received. Truly a must read, Hauck's book is available for purchase here, with all proceeds to charity.