STRATEGIC FORESIGHT RESULTS
How our Trained Strategic Foresight Network is Driving a Preferred Future
What Do Our Graduates Experience?
Thinking on a Longer Horizon
Training in Strategic Foresight has fundamentally changed their mindset. Now as they view events, trends and headlines, they automatically consider their future impact. Graduates already think on a much longer horizon, keeping alternate planning paths in mind.
New Tools for New Possibilities
The strategic planning process now employs new approaches and tools, allowing them to more clearly anticipate trend lines, disruptive events and signals of change to develop possible future scenarios.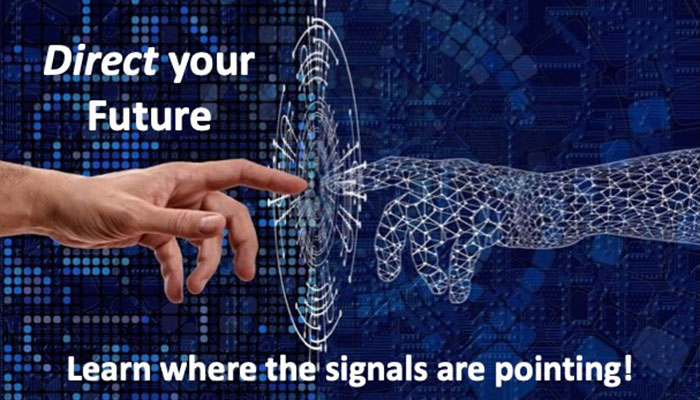 Markedly Improved Decision Making
They are able to bring better information to bear on significant organizational decision making. They've engaged more people in monitoring and integrating critical signals of change for better overall planning.
For information about the next training, contact Envision.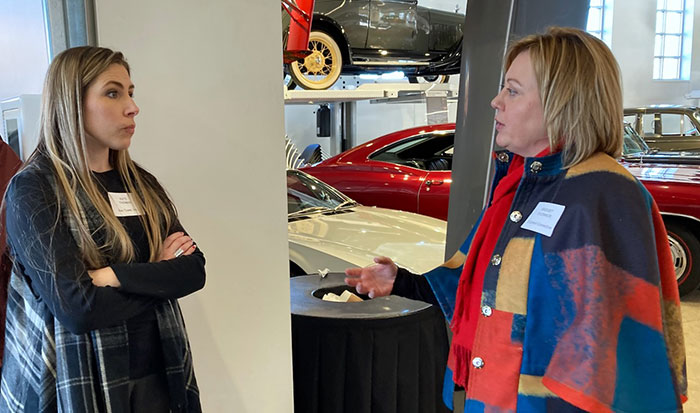 Read Some of Their Stories
Facing Massive Disruption with a Plan
I now think differently. I hear someone talk about 'signals' and I process the information in a new way. Our industry is in a massive digital transformation, massive disruption, and we are using the Foresight Horizon process to develop the timing of the plans we're building out. In addition, our sub-team has used Four Futures to picture the possible directions and outcomes – which one to select, and the plan to get there.
Following Trends to Inform Strategic Insight
If we could have glimpsed the future, what changes would we have made 15 years ago to protect the health and well-being of our community? Training in strategic foresight has been a huge shift for me personally and for how our organization approaches our work to co-create community conditions that are fair and just, driving high levels of health and well-being for all.
At Wello we identify well-being gaps and then accelerate innovative strategies and mobilize strategic partnerships to improve both urgent and long-term health and well-being needs. The very nature of this work requires a much longer-term, systems view; we have to be careful not to miss important inputs that would impact the social determinants of health. Using strategic foresight to identify and explore implications of emerging trends and issues shaping the future, we follow six trends (primarily via Google Alerts) to inform our quarterly board planning. We open each meeting asking, What signals are you seeing right now? How could they impact our work?
We now see that foresight practices are essential for the work of population health and health equity. Specific techniques we apply include Horizon Scanning, Alternative Scenarios, and Cross-Partner Involvement. Other nonprofits are charged with helping people deal with today's problems. Our mission requires a much longer-term view, and we have to be careful not to miss important inputs that could skew future results. We can figure out the discrete actions to move us forward, but Strategic Foresight  makes sure we consider insights that will impact our results two decades from now.
Immediate Success with Our New Tools
We immediately applied our new Strategic Foresight approaches to our analysis of an innovative Third Horizon investment opportunity. Using our new techniques to present it to an international decision-making board, we had immediate success. Our new 'enhanced strategic planning' starts with Strategic Foresight tools but becomes a mindset that shapes everything we do. When we read a headline, we think about its implications, how it might play out.
We've used STEEP to examine 30 trends for their impact and likelihood. The process enhanced our prior commitment to always viewing Three Horizons, but it was significantly improved by our Foresight takeaways. Our competitors don't think like this, so we'll continue to stay ahead of them.
Ensuring We Won't Be Passed By
The main benefit of Strategic Foresight has been to sensitize us to a signal's impact going forward. I used to read articles about trends and say, 'That's really cool.' Now I ask, 'What does that mean?' Foresight is critical for our sector. If a competitor adopts or customizes some disruptive software application and we don't, we'll be passed by.
From Emerging Ideas to Inspiration
Since my Strategic Foresight training, every time I read something, I'm thinking about its potential impact. I'm even looking for more things to follow so I don't miss them. Within the technology area, for example, how can we use sensors on our tables and chairs and cubicles to better serve our customers? I constantly search now for resources about how our customers' needs are changing in ways they don't even know. I use Reddit and HBR—following artificial intelligence, internet of things, disruption, and strategy as keywords.
It's important to know how to bring ideas to your CEO and the Senior Team. Foresight's focus on alternative futures and horizons helps that. We can implant ideas that are just emerging in people's minds, building a foundation to inform them and inspire them about progress. It will be beneficial to move Strategic Foresight understanding down into middle management, where they are dealing with the day-to-day problems that can drive future solutions. It's important these tools not be just for CEOs.
No Longer Just the 'Tyranny of the Urgent'
Unfortunately, most businesses emphasize the short-term, dealing with the tyranny of the urgent. Reacting to the Coronavirus pandemic, we learned that we could transition 500 people to working from home in less than a week. So, what does this and everything else we're learning from our pandemic experiences mean going forward—for our furniture business, for our space needs, for home office equipment, for recruiting? Due to the Strategic Foresight experience, we're now thinking about that intensely and purposefully. I see now that my look into the future wasn't going far enough.  Strategic Foresight allows us to be a forerunner in our industry.
Local Organizations That Have Completed Strategic Foresight Training with Envision
Aging and Disability Resource Center
Amerilux
Baker Tilley
Bellin Health Systems
Brown County Executive
Brown County Planning
Casa ALBA Melanie
Catholic Charities
City of Green Bay
Connections for Mental Wellness
Downtown Green Bay
Ecumenical Partnership for Housing
Elevate 97
Envision Greater Green Bay
Foxwood Associates
GRACE Schools
Greater Green Bay Community Foundation
Green Bay Botanical Garden
Green Bay Packers
Groendyke Transport
Howard-Suamico Schools
Howe Neighborhood Family Resource        Center
KI
Lee Bouche Consulting
Lindquist Machine
McDonald Companies
Nature's Way
NeighborWorks Green Bay
Neville Public Museum
NEW North
NEWERA
Nicolet National Bank
Notre Dame Academy
Nsight/Cellcom
Oneida ESC Group
Oneida Nation
Packer Fastener
Paper Transport
Pioneer Metal Finishing
PMI Entertainment Group
Resurrection Church
Richard Mauthe Center
Schreiber Foods
Services Plus
Skyline Technologies
St. Norbert College
Tweet Garot
University of Wisconsin Green Bay
Wello
Wipfli
ENVISION GREATER GREEN BAY, INC.           
M

ailing address:




PO Box 625




Green Bay WI  54305
Physical address:
112 N Adams St
Green Bay WI 54301
 Phone:  920-615-4350